When your living room is dark and wants to brighten up your room with no overhead lighting, it is better to use the table lamps and floor lamps. But, the only limitation to them is offering light fairly only to the small portion of an area and needs numerous lights in a room.
In such case, you can install the hanging light fixture on a ceiling that offers light to a much larger area inside the room. You can also install this light fixture by yourself and also you can hire the electrician to do this kind of work in your home.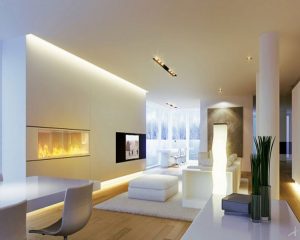 If you have no ceiling light in living room, now there are many ideas for plug in the lighting options.
You can simply put track the lights from the closest ceiling fixture, but it does not require the major electrical work. For this kind of work, you do not need to install any additional floor lights or need to improve the wattage of each bulb.
Rather, you can simply recommend the extension cables or cords that are going next to the vertical walls. However, the floor lamps are a very good option that offers direct lighting.
Top reasons to avoid overhead lighting in your home
When you are interested to put time and money into the furnishing and decorating your homes, first of all, you have to select the right choice to light a room with no ceiling light that is almost collectively suitable at the home.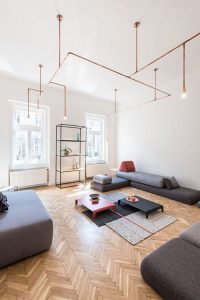 Usually, all the homes are wired for overhead light fixtures that hang from ceiling in the center of a room. However, below are mentioned the three problems with this kind of overhead lighting that provides a wide array of alternatives such as,
Overhead lighting is actually not flattering to rooms or people
Overhead lighting interferes with the sleep and relaxation as well
Overhead lights are not a traditional type of home lighting
Conclusion
When you are thinking about what kind of activities you do in your rooms and what kind of lighting you need, you can simply light a room with no ceiling light. So, it is better to have floor lamps to use.